September 22, 2010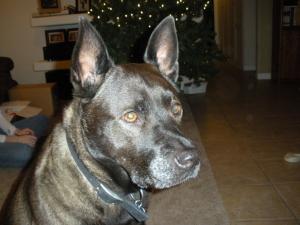 Our precious friend, she loved us unconditionally, she loved sure loved dinner and of course her cookies. Gabby loved the water, hated the pool, she sure loved the lakes, ocean, rivers and streams. Gabby could out dig the biggest earth mover, she would dig to China if you let her. Don't forget to open the motorhome window, she would tell you where the switch was.
She loved her pals Rudy & Rocky, the grandbabies were her mission, she was a fierce protector. Papa's shadow, and Mema's blood pressure monitor, she could sense your emotions, what a dear, dear friend.
Gabby will be missed by her loving family. See you soon Dear Friend.
Love Mema and Papa