May 24, 2012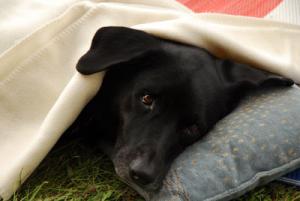 Our precious angel, you will always be a piece of our heart, just broken away for now. We will meet you at the Rainbow Bridge. The joy you brought this family cannot be described in words. We fell in love at first site, finding you in that grocery cart was a blessing. You are a GENIUS. You trained us well. We new exactly what time you wanted dinner and when you had to have your cookies. You welcomed Gabby into our family and helped her overcome her fears, and comforted her when she was sick, she is so happy you are with her now. We know how much you missed Gabby and needed to be with her, so you two play without any pain, fear, fences and leashes, you go girls, have fun.
We will never forget your kind and gentle spirit, you loved everyone even the mean mailman. You were also a fearless protector of the Children and Grandchildren, thank you for your sweetness.
Now you have no worries, we will see you in a bit, so don't cross the road and don't play with snakes, we'll be right back!
We love and miss you.
Love,
Mommy, Daddy, Cassie and David and everyone whose heart you touched.