September 28, 2016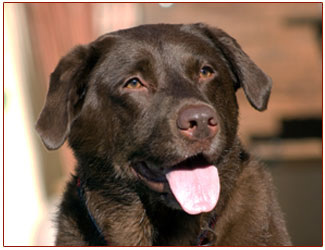 My sweetest angel...the void that you have left leaves our hearts empty and full of sadness. From the moment our eyes met on that rainy day, up until your last breath, surrounded by your family, your spirit was one of love, patience, loyalty and of course your favorite thing...food!!
Your lymphoma diagnosis was devastating, and the last year was challenging, but I am grateful that so many wonderful people fought for you and took extraordinary care of you. I know that you are looking down at us from the Rainbow Bridge. Your days are surely filled with chasing bunnies, wrestling with friends, "sitting pretty", chewing on your favorite bone and of course eating to your heart's content.
Your loss has strengthened our commitment and dedication to helping those that are also mourning the loss of their beloved pets. Thank you for your gift of unconditional love. You may be gone but never forgotten.
We love you Lily,
Vivianne, Sarit, Kiran and Olivia